INDIVIDUAL CHILD SPONSORSHIP
At Rays of Hope Community, we believe that gifting quality education to a vulnerable a child is sub-saharan Africa, is the creating of the Second Mandela of South Africa. Many children languish in poverty and shatter dreams, as politiical injustices, poor infrastructure, lack of social amenities, gender based violence, sprawling slums looming over their heads but still find hope, strength and trust in us. We are "their future"
Can we imagine what a noble donation of 25 USD can do to such a child? It means heavens. We can unlock their future if we all network with common purpose of transforming literacy in such vulnerable communities. In their little eyes innocently staring at us, we see no fear but hope. Can imagine how many children in Africa can become lawyers, doctors, pilot, engineers, teachers, great artists, scienntists etc thru our collective responsibility to support and embrace humanity…
We believe that children are our future and its our responsibility to nature them, guide, motivate and empower them thru our Godly given abilities.
Let us join hands in lighting up hope thru education
Kindly below join the good deeds and become an ambassador to the great Africa and enroll yourself to the list of honor.
Honourably pick a child for sponsorship.
How can someone sponsor a child?
Go to the list below and identify a child
Fall in love with the child and make sure that are certain about your decision
Write to raiseofhopecommunity@gm quoting the admission number and name of the child in question
Quick response from the RACODEP administration approving the sponsorship
You will receive a call to speak to the child
Discuss on preferred mode of monthly payment to support the child by the administration
Monthly report and sponsor activities from RACODEP
Can prefer yearly visit to the sponsored child
NOTE: international child protection and safeguarding policies must be adhered to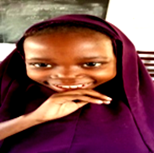 MWANASITI MOHAMMED
ADMISSION: RACODEP 0001/2021
GENDER: FEMALE
Y.O.B: 2011
CLASS:5
AMBITION: DOCTOR
STATUS: ORPHAN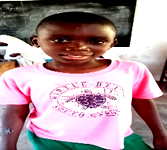 JUMA ABDALLA
ADMISSION: RACODEP 0002/2021
GENDER: MALE
Y.O.B:2011
CLASS: 5
AMBITIONS: LAWYER
STATUS: ORPHAN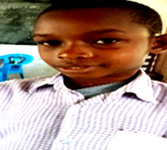 RAMATHAN ALI
ADMISSION: RACODEP 0003/2021
GENDER: MALE
Y.O.B: 2011
CLASS 5
AMBITION: DOCTOR
STATUS: ORPHAN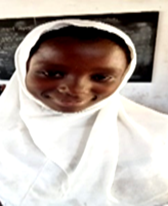 MWANAKOMBO SAID
ADMISSION: RACODEP 0004/2021
GENDER:FEMALE
Y.O.B:2010
CLASS 6
AMBITIONS: TEACHER
STATUS:ORPHAN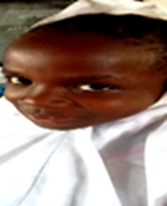 MOHAMMED GIRIGI
ADMISSION:RACODEP 0006/2021
GENDER \:FEMALE
Y.O.B:2010
CLASS: 6
AMBITIONS: PILOT
STATUS: ORPHAN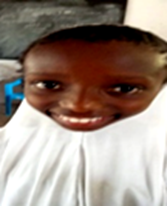 ASHA MWANGONGA
ADMISSION RACODEP0007/2021
GENDER: FEMALE
Y.O.B: 2009
CLASS:5
AMBITIONS: SOCIAL WORK
STATUS:ORPHAN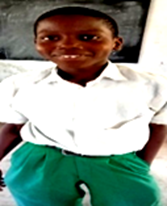 ALFRED ABDALLA
ADMISSION: RACODEP 0008/2021
GENDER: MALE
Y.O.B:2009
CLASS:6
AMBITIONS: DOCTOR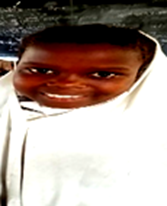 BINTI HAMISI RIZIKI
ADMISSION: RACODEP 0009/2021
GENDER: FEMALE
YOB: 2011
CLASS: 5
AMBITION:NURSE
STATUS:ORPHAN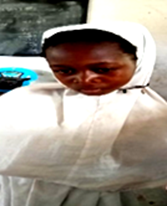 RIZIKI MWICHONDE
ADMISSION: RACODEP 0010/2021
GENDER: FEMALE
YOB: 2011
CLASS: 5
AMBITIONS: PILOT
STATUS:ORPHAN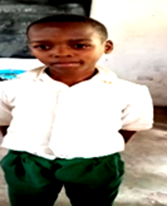 SAID MWANYENDESI
ADMISSION: RACODEP 0011/2021
GENDER: MALE
YOB:2008
CLASS 6
AMBITIONS: ELECTRICAL ENGINEER
STATUS: POOR
NUREIN RAMA
ADMISSION:RACODEP 0005/2021
Y.O.B:2011
GENDER:FEMALE
CLASS 4
AMBITION: CIVIL ENGINNEER
STATUS:POOR FAMILY.


FATUMA SHEBANI
ADMISSION:RACODEP 0012/2021
Y.O.B:2006
GENDER:FEMALE
CLASS 6
AMBITION: CIVIL ENGINNEER
STATUS:POOR FAMILY